Main Description
The DePuy Synthes Apprenticeship in Machining is designed to create the engineers of the future. You will have the opportunity to develop technically, professionally and personally to acquire the mechanical competency to:-
Set Operate and Program CNC machinery (Mil/Turn/Wire)
Program CNC machines using latest software.
Qualifications requirement

5 GCSEs (or equivalent): to include English, Maths and Science, grade 4 or above

Salary
£15,000 per Annum


Annual wage will increase as you work toward completion of your Apprenticeship. If you demonstrate a pro-active practical aptitude with problem solving skills and are willing to accept responsibility.

Holiday Entitlement

25 days plus Statutory holidays

Benefits

Opt in pension scheme
Student discount card (NUS)
Employee assistance programme
Dedicated mentor for the duration of your apprenticeship
Flexibility of working from home. Es
Access to onsite Gym (but not subsidised)

Location

Beeston, Leeds

Working Hours

37 hours per week. Monday to Thursday (7.00 – 15.30), with a 30 minute lunch break – Friday 7.00 – 12.00.

Duration

48 months

Start date
September 2023
Interview date
July 2023
Closing date for applications
12th June 2023
To apply
To apply, fill in your information in the online form below. If you are having difficulty in complete this, please contact recruitment on [email protected] for assistance.
Next Steps
Once the position has closed, shortlisted candidates will be invited to a one way video interview, you will have 3 days to complete it.
This will be reviewed by the Hiring Manager along with your application form to decide who is brought through to the final interview.
If you have any issues in applying, please contact us on [email protected]
JOB DESCIRPTION
DePuy Synthes Apprenticeship programme is designed to create a multi-skilled engineer capable of running multiple machines using different programing languages and provide Operations support throughout the organisation.
On successful completion of the apprenticeship, as a Multi-Skilled CNC associate you will:-
Work with engineering, Quality, supervision
Ensure all work is carried out safely and in accordance with the company's in-house procedures, 6s housekeeping standards and any relevant Health, Safety and Environmental legislation.
Take ownership of continuous improvement initiatives in your immediate working area to maximise efficiency, reduce waste and establish good working practices and standards of safety.
As required assist with the identification of new plant and equipment.
You will be required to:
Work to the company's operating procedures, standards using programs such as (Compliance Wire, Adaptive, JDE)

Gain a thorough understanding of the company's procedures relating to your area of work.

Deliver a right first time quality product.

Embrace the company initiatives (Right First Time, GMP)

Ensure break-downs and requests for engineering assistance are addressed within a timely manner,

Ensure work is managed in a professional manner and relevant parties are kept fully abreast of progress,

Ensure plant, equipment are maintained in accordance with the company's planned maintenance schedule,
The apprenticeship offered by DePuy Synthes blends on the job practical experience with day release at college for theoretical learning. The company is committed to developing the talent of new employees.
From day one you will be working with qualified engineers helping you to develop your skills within a manufacturing environment. You will work in an energised and supportive workplace with a personal mentor and earn a competitive salary.
TRAINING TO BE DELIVERED
Training Provider: Appris
Apprenticeship Standard: Machining Technician
Qualification being delivered: EAL Level 3 Extended Diploma in Engineering
Delivery Model: Delivered at Appris, Bradford, 1 day per week, in 1st, 2nd & 3rd years of the apprenticeship. Day release at college, Term time, with off the job training given to apprentices during holiday time.
After a period of foundation skills and technical knowledge development all apprentices will be required to achieve the following qualifications:
Level 2 Diploma in Advanced Manufacturing Engineering (Foundation Competence)
Level 2 Diploma in Machining (Foundation Knowledge)
After a further period of skills and technical knowledge development all apprentices will be required to achieve the following qualifications:
Level 3 Diploma in Advanced Manufacturing Engineering (Development Competence) – Machining
Level 3 Diploma in Machining (Development Knowledge)
Competency (Knowledge, Skills and Behaviours) will be further assessed in the workplace and externally verified using a variety of methods including observation of performance and company job/work records. Units to be selected from this qualification. Apprentices will be workplace assessed on a 4 – 6 weeks basis with the final pieces of performance evidence accumulated typically during the last three months. On completion a grade will be awarded for the competency qualifications.
ABOUT DEPUY SYNTHES
For more than 130 years, diversity, equity & inclusion (DEI) have been part of our cultural fabric at Johnson & Johnson and woven into how we do business every day. Our commitment to respect the dignity and diversity of all is embedded in our Credo.
We know that the success of our business depends on having the best talent in a workforce that reflects the diverse markets we serve around the world and an inclusive culture that values different perspectives and life experiences
That is why we in Leeds are working to build an inclusive environment where diverse backgrounds, perspectives and experiences are valued and each and every one of our people feels that they belong and can reach their potential. No matter who they are.
DePuy Synthes, the Orthopaedic company of Johnson & Johnson is a leading UK manufacturer of world leading orthopaedic implants.
From development and manufacture through to supply, DePuy Synthes possesses all the technical knowledge and support resources to assure the success of the projects we are involved in, on a global scale.
CANDIDATE REQUIREMENTS
Skills required
Good communication skills

Excellent team player – ability to get along with colleagues and work as part of a team

Organisational skills

Self-Motivated

Confidence to work independently

High attention to detail

Drive, enthusiasm, and ambition with a can-do approach

Problem solving skills
Personal Qualities
Flexible and adaptable approach to meet the changing business needs

Demonstrates a genuine commitment to the time and effort needed to develop oneself

Focusing efforts on delivering results and improvements

An innovative creative approach

Ability to think independently

Excellent time management skills
FUTURE PROSPECTS
This role is part of our talent planning for the future, and, for the right person, we are looking to continue to develop the Apprentice upon successful completion of the apprenticeship. Subject to satisfactory completion of the apprenticeship, candidates may be considered for any available permanent positions.
THINGS TO BE CONSIDERED
Working within a heavily regulated environment requires strict adherence to in-house protocol and HSE legislation with a high degree of integrity and attention to details in all aspects of work.
This is a 36month Apprenticeship with training up to Level 3 and on successful completion you will be able to perform at a high level of accomplishment
Please ensure you can travel to the company
Cogent Skills is managing the recruitment process in partnership with DePuy Synthes. To ensure fairness and equality of opportunity, all applications must be made by completing the application on the Cogent Skills Apprenticeship portal. Those who have previously expressed an interest in opportunities with DePuy must also apply in this way. Do not contact the employer.
Read More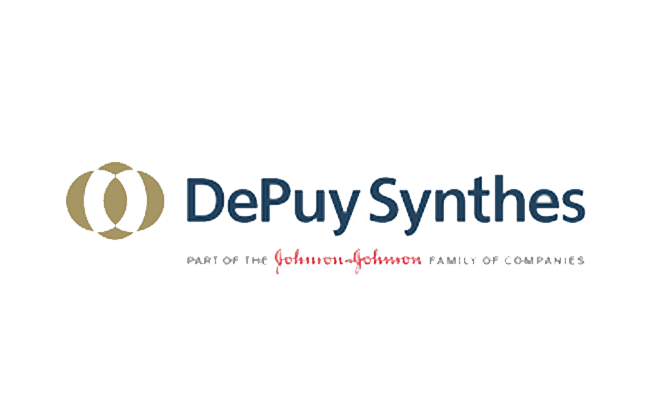 Closing Date:
11th June 2023
Apply Now