Main Description
ATA Mechatronics Maintenance Technician – Depuy Synthes
Cogent Skills is working with DePuy Synthes to recruit an Apprentice Maintenance & Operations Engineering Technician (Electrical/Mechnical). This is a fantastic opportunity to work for a global chemical company with great development opportunities. The DePuy Synthes Apprenticeship is designed to create the engineers of the future.
Qualifications required
5 GCSEs (or equivalent): to include English, Maths and Science, grade 4 or above
Salary
£15,000 – Annual wage will increase as you work toward completion of your Apprenticeship. If you demonstrate a pro-active practical aptitude with problem solving skills and are willing to accept responsibility.
Holiday Entitlement
25 days plus Statutory holidays
Benefit

Opt in pension scheme
Student discount card (NUS)
Employee assistance programme
Dedicated mentor for the duration of your apprenticeship
Flexibility of working from home. es
Access to onsite Gym (but not subsidised)

Location
DePuy Synthes
St Anthony's Road
Beeston
LS11 8DT
Working Hours
37 hours per week. Monday to Thursday (7.00 – 15.30), with a 30 minute lunch break – Friday 7.00 – 12.00.
Duration
42 Months
Start Date
September 2023
Interview Date
July 2023
Closing Date for applications
18th June 2023
To apply

To apply, fill in your information in the online form below. If you are having difficulty in complete this, please contact recruitment on [email protected] for assistance.

Next Steps
Once the position has closed, shortlisted candidates will be invited to a one way video interview, you will have 3 days to complete it.
This will be reviewed by the Hiring Manager along with your application form to decide who is brought through to the final interview.

If you have any issues in applying, please contact us on

[email protected]
JOB DESCRIPTION
Cogent Skills is currently recruiting for an Apprentice Maintenance & Operations Engineering Technician (Electrical/Mechanical) to join DePuy's growing team. The MOET Technician will undertake installation, testing, servicing, removal, replacement, maintenance and repair of a range of electrical plant and equipment as part of planned preventative and reactive maintenance programmes.
At the end of their training, the Technician will apply their knowledge of plant and systems to safely perform maintenance and operational activities with minimum supervision. This will require them to:
Comply with industry health, safety and environmental working practices and regulations
Locate and rectify faults on plant and equipment
Read, understand and interpret information and work in compliance with technical specifications and supporting documentation
Inspect and maintain appropriate plant and equipment to meet operational requirements
Assess and test the performance and condition of plant and equipment
Communicate, handover and confirm that the appropriate engineering process has been completed to specification
Position, assemble, install and dismantle electrical plant and equipment, which will include motors, switchgear, cables & conductors, to agreed specifications
Carry out planned, unplanned and preventative maintenance procedures on electrical plant and equipment.
Replace, repair and/or remove components in electrical plant and equipment and ensure its return to operational condition.
Diagnose and determine the cause of faults in electrical plant and equipment
The Apprentice will follow the new employer-led Maintenance & Operations Engineering Technician Apprenticeship Standard, which will combine practical, technical and behavioural training with theoretical knowledge of relevant science and technology.
The apprenticeship offered by DePuy Synthes blends on the job practical experience with day release at college for theoretical learning. The company is committed to developing the talent of new employees.
From day one you will be working with qualified engineers helping you to develop your skills within a manufacturing environment. You will work in an energised and supportive workplace with a personal mentor and earn a competitive salary.
Skills required
Communicate effectively using a full range of skills
Work and interact effectively within a team
Time management and ability to complete work accurately to schedule
Work independently and take responsibility for initiating and completing tasks
Practical aptitude
Ability to handle change and respond to change management processes
Analytical thinker with the ability to approach problems in a logical manner
Personal Qualities
Ability to work as part of a team
Enthusiastic and confident individual who has a high level of personal pride in their work
Positive attitude and results focused
Willingness to learn
Aptitude and passion for science and understanding how things work
CAREER PROGRESSION
This role is part of our talent planning for the future, and, for the right person, we are looking to continue to develop the Apprentice upon successful completion of the apprenticeship. Subject to satisfactory completion of the apprenticeship, candidates may be considered for any available permanent positions.
ABOUT COMPANY
For more than 130 years, diversity, equity & inclusion (DEI) have been part of our cultural fabric at Johnson & Johnson and woven into how we do business every day. Our commitment to respect the dignity and diversity of all is embedded in our Credo.
We know that the success of our business depends on having the best talent in a workforce that reflects the diverse markets we serve around the world and an inclusive culture that values different perspectives and life experiences.
That is why we in Leeds are working to build an inclusive environment where diverse backgrounds, perspectives and experiences are valued and each and every one of our people feels that they belong and can reach their potential. No matter who they are.
DePuy Synthes, the Orthopaedic company of Johnson & Johnson is a leading UK manufacturer of world leading orthopaedic implants.
From development and manufacture through to supply, DePuy Synthes possesses all the technical knowledge and support resources to assure the success of the projects we are involved in, on a global scale.
TRAINING TO BE DELIVERED
Qualification: BTEC Level 3 Extended Diploma in Advanced Manufacturing (Maintenance)
Apprenticeship standard: Mechatronics Maintenance Technician
Training provider: Appris
Delivery Model: Delivered at Appris, Bradford, 1 day per week, in 1st, 2nd & 3rd years of the apprenticeship. Day release at college, Term time, with off the job training given to apprentices during holiday time.
After a period of foundation skills and technical knowledge development all apprentices will be required to achieve the following qualifications:
Level 2 Diploma in Advanced Manufacturing Engineering (Foundation Competence)
After a further period of skills and technical knowledge development all apprentices will be required to achieve the following qualifications:
Level 3 Diploma in Mechatronics Maintenance (Development Knowledge)
Level 3 Diploma in Advanced Manufacturing Engineering (Development Competence) – Mechatronics Maintenance
Competency (Knowledge, Skills and Behaviours) will be further assessed in the workplace and externally verified using a variety of methods including observation of performance and company job/work records. Units to be selected from this qualification.
Apprentices will be workplace assessed on a 4 – 6 weeks basis with the final pieces of performance evidence accumulated typically during the last three months. On completion a grade will be awarded for the competency qualifications.
Read More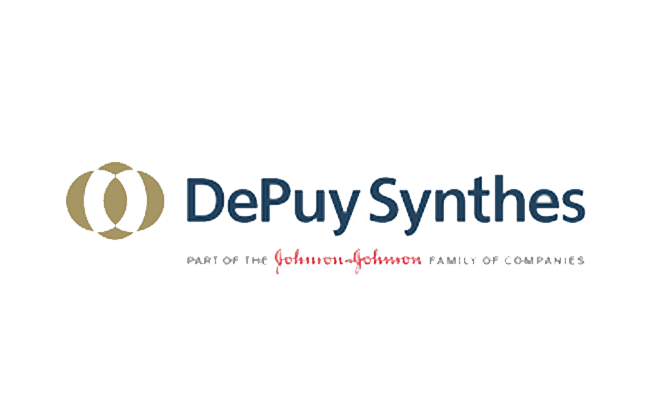 Closing Date:
17th June 2023
Apply Now