Main Description
This is a fantastic opportunity to start a career in Data Science. Pfizer is looking to recruit a Data Scientist apprentice to help the team manage the Pfizer portfolio.
Qualifications requirement
Grade 5 in GCSE Mathematics or equivalent, Grade 4 in GCSE English Language or equivalent (prior to admission)

With

BBB-BBC at A-Level, with B in Maths and in Statistics. We will not accept A-Levels Citizenship Skills, General Studies, and Critical Thinking.
Or
Level 4 Data Analyst apprenticeship at Distinction
Salary
£17,060
Holiday Entitlement
25.5 days per year
Benefits

Employee Assistance programme
On-site parking
Onsite canteen
Pension

Employer 3% contribution/ Employee 5% contribution

Location
Sandwich, Kent
Working Hours
Monday – Thursday
Start Time – 9:00am
Finish Time – 5.25pm
Lunch 12:00pm – 12:45pm
Friday:
Start Time – 9:00am
Finish Time – 4:05pm
Lunch 12:00pm – 12.45pm
Duration
42 months
Start Date

4/09/2023

Interview Dates
April 2023
Closing date for applications
3rd April 2023
To apply
To apply, fill in your information in the online form below. If you are having difficulty in complete this, please contact recruitment on [email protected] for assistance.
Next Steps
Once the position has closed, shortlisted candidates will be invited to a one way video interview, you will have 3 days to complete it.
This will be reviewed by the Hiring Manager along with your application form to decide who is brought through to the final interview.



If you have any issues in applying, please contact us on [email protected]
JOB DESCRIPTION
The Regulatory Operations organization spans over ten Pfizer offices in more than seven-time zones. Each year the group supports approximately 45,000 submissions to 175 countries around the world, within both established and emerging markets. The group operates in a dynamic business environment and is a key contributor in ensuring quality dossiers are submitted on time to Health Authorities for the Pfizer portfolio.
The Regulatory Operations group have a strong continuous improvement, project management and change management focus. We are constantly evaluating and redesigning existing regulatory and operational processes, both internally and externally to Pfizer, performing cross-functional critical issue remediation and leading project/change management initiatives at a global scale.
Pfizer's Digital transformation is well underway, and we recognise the importance of Data Science in structuring all this data, making connections between data streams, contextualising data, and making insights only possible with 'big data'. As the Pharmaceutical Industry evolves, the Regulatory Operations team and partner lines act as key stakeholders in the innovation, design, and implementation for new technical solutions, process designs and deployment through the global teams and networks.
Overview of the Role
This role will support initiatives of varying complexity, for which Regulatory Operations is either an owner or a major stakeholder. The Regulatory Operations apprentice will:
Support the operation and evaluation of existing processes.

Contribute to the implementation of new or revised processes that are driven by internal and external guidelines, technologies and business strategies.

Contribute to and manage global projects which aim to drive growth, improve business process and overall consolidate Pfizer's position as the premier pharmaceutical company.
Main Duties and Responsibilities:
Support existing business processes while performing constant evaluation to drive continuous improvement.

Support business analysis and project management efforts to assist in ensuring the success of a broad variety of global initiatives and projects.

Connecting multiple systems to work together through programming and coding.

Manipulation of data to gain insights into processes and translate this into knowledge to be communicated to relevant colleagues and team members.

Issue resolution and escalation for prescribed projects.

Recognise and analyse potential issues and provide a systematic approach to the solutions of these issues while noting any practical constraints.

Contribute business solutions through influential partnerships with internal and external colleagues.

Support cross-functional, global teams as appropriate.

Develop and maintain documented procedures and guidelines as necessary.
ABOUT PFIZER
You're the future. Your ambition, talents, ideas and unique way of looking at the world will help us drive innovation in every part of our business.
Our company purpose – "Breakthroughs that Change Patients' Lives" – guides our environmental sustainability priorities. We're passionate about protecting human health. That's reflected in our environmental sustainability goals: climate action & sustainable medicines.
Bringing Breakthroughs that Change Patients' Lives goes beyond breakthrough medicines. Climate change is impacting the health we protect and the patients we serve. It's the challenge of our age, we need to act, and our customers and patients want us to act.
We leverage scientific innovation to reduce our environmental impact through climate impact mitigation, conservation of resources and the reduction of waste.
We will continue to work in partnership, using science to combat climate change together #ScienceWillWin
We need people with a hugely diverse range of talents. "Love Science? Want to work on the business side? Get stuck into an apprenticeship to launch a career in anything from working in the drug development labs to paralegal service".
Pfizer's apprenticeship scheme, run in partnership with Cogent Skills, offers the best of both worlds. You'll work with world-leaders in your field, from researchers to business gurus. You'll study towards a nationally recognised academic or professional qualification. And all the time, you'll be earning a highly competitive salary.
Looking for an alternative to college or university, where you can earn while you learn, and build experience with a global leader? Find it at Pfizer.
CANDIDATE REQUIREMENTS
Skills required
Problem solving with a logical thinking approach

Knowledge of document and data management concepts/philosophies

Basic knowledge of data analysis, data visualization and storytelling.

Ability to collaborate with a diverse mix of team members effectively.

Confident user of IT software including Outlook, Excel, Word, and PowerPoint

Attention to detail and ability to summarise information and write up into a report or to deliver a presentation

Effective time management & prioritisation skills.

Ability to follow instructions and operate in a controlled environment adhering to procedures for example safety, environment, and risk management

Knowledge of programming skills e.g. Python (nice to have – not a requirement).
Personal qualities
Interest in document/data management to support retrieval/access

Desire to work and ability to thrive in a team environment

Ability to ask questions when working on an unknown or new package of work

Motivated to drive your career progression and development

Open to change and flexibility within a work environment

Ability to listen and take on board the opinion of others whilst also being able to positively influence colleagues

Self-driven and able to set goals which are realistic but also challenging
TRAINING TO BE DELIVERED
Qualification: BSc (Hons) Data Scientist
Apprenticeship standard: Data Scientist
Training Provider: Nottingham University
Delivery Model: Blended learning – combines remote online learning and face to face block release workshops delivered in Nottingham
FUTURE PROSPECTS
Upon successful completion of the apprenticeship, you will be eligible to apply for other positions within the business.
THINGS TO BE CONSIDERED
The apprentice must be able to demonstrate the required attitudes, behaviours and interpersonal skills associated with the professional workplace. The apprentice must be willing to commit an amount of personal time to study. Please ensure you check out travel options to be able to commute to the workplace.
Read More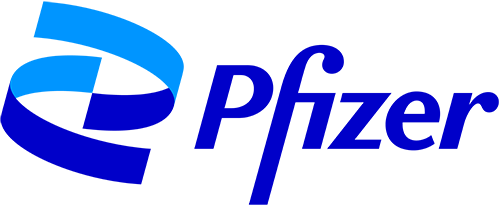 Pfizer is a leading biopharmaceutical company
Closing Date:
2nd April 2023
Apply Now