Main Description
This is a fantastic opportunity to start a career in Data Science. Pfizer are looking to recruit someone with an interest to learn more about how the UK values and pays for medicines and vaccines to work within the Health & Value (H&V) department.
Qualifications requirement
Grade 5 in GCSE Mathematics or equivalent, Grade 4 in GCSE English Language or equivalent (prior to admission)

With

BBB-BBC at A-Level, with B in Maths and in Statistics. We will not accept A-Levels Citizenship Skills, General Studies, and Critical Thinking.
Or
Level 4 Data Analyst apprenticeship at Distinction
Salary
£17,060
Holiday Entitlement
25.5 days per year
Benefits

Employee Assistance programme
On-site parking
Onsite canteen
Pension

Employer 3% contribution/ Employee 5% contribution

Location

Tadworth, Surrey

Working Hours
Monday – Thursday
Start Time – 9:00am
Finish Time – 5.25pm
Lunch 12:00pm – 12:45pm
Friday:
Start Time – 9:00am
Finish Time – 4:05pm
Lunch 12:00pm – 12.45pm
Duration
60 months
Start Date

4/09/2023

Interview Dates
April 2023
Closing date for applications
3rd April 2023
To apply
To apply, fill in your information in the online form below. If you are having difficulty in complete this, please contact recruitment on [email protected] for assistance.
Next Steps
Once the position has closed, shortlisted candidates will be invited to a one way video interview, you will have 3 days to complete it.
This will be reviewed by the Hiring Manager along with your application form to decide who is brought through to the final interview.



If you have any issues in applying, please contact us on [email protected]
JOB DESCRIPTION
Main Description
Pfizer are looking to recruit someone with an interest to learn more about how the UK values and pays for medicines and vaccines to work within the Health & Value (H&V) department. The H&V team are responsible for seeking reimbursement of Pfizer's medicines so they can be prescribed to patients within the NHS. As part of your role, you will learn to create and handle datasets for analysis, develop online tools and techniques to access, transform and store data, alongside providing operational and technical support to the team.
Department Overview: Pfizer UK Health & Value
The UK H&V team are a team of patient focused, data and evidence-driven experts. Our motivation is to ensure that patients in the UK are able to benefit from new medicines and vaccines as quickly as possible, that the medicines and vaccines represent good value for money for the NHS and that innovation is appropriately valued so that Pfizer can continue to invest in innovations of the future.
We work closely with the organisations who are responsible for assessing whether our medicines and vaccines represent good value for money, such as the National Institute for Health and Care Excellence (NICE). Our team works closely with different teams across the business locally in the UK and globally across Pfizer and we are involved from very early clinical trial stages right through until the medicine or vaccine launches to ensure that UK patients can access our breakthrough medicines and vaccines.
What can I achieve and what will I be accountable for whilst completing this apprenticeship?
The H&V Apprentice will play a pivotal role in improving H&V operational efficiency, maintaining dashboards and databases, managing key mailboxes, triaging communications, ensuring signoff and archiving of materials in a timely manner. Alongside this the apprentice will learn to track metrics and insights to inform decision makers and present them in appealing and meaningful ways. With time, the H&V apprentice will learn to use programming languages and online tools and techniques to support colleagues manage and store their data, implement governance processes and ensure compliance procedures are followed.
Candidates would need to have an aptitude to juggling multiple projects at one time and have an aptitude for disseminating project, and particularly data outputs, through compelling story telling and actionable insights. They will also need to be able to work autonomously and take responsibility for the quality and accuracy of their work, whilst also being a team player.
The candidate will start with learning the fundamentals of health economics required to underpin an assessment of the value of a medicine or vaccine, known as a Health Technology Assessment (HTA). They will then move on to understanding what online tools exist to date and how they are used to source, access, manipulate and interpret data sets, with the expectation that you can both further develop/enhance the online tools required by the team before starting to utilise them to undertake your own analytics.
At the end of the Apprenticeship, the Apprentice will be able to:
Maintain databases and create dashboards and metrics to showcase the output of the team

Have developed project management skills and capabilities and be able to manage process improvement activities

Be able to develop and implement updates to current tools, whilst exploring innovative ways to enhance current work practices using machine learning and artificial intelligence

Undertake analytics and build metrics and score cards to reflect the value of the team

Understand the business environment in which the company operates including personal role within the organisation, ethical practice, and codes of conduct

Work compliantly whilst following appropriate standard operating procedures whilst also identifying and addressing data biases

Work autonomously and present the results of their work and problem solving clearly and concisely in written and oral form

Use creative thinking and problem solving to challenge assumptions, innovate, make new proposals and build on existing ideas

Communicate effectively using a full range of skills: speaking to a scientific and non-scientific audience, active listening, professional writing, professional body language, scientific presentation

Demonstrate reliability, integrity and respect for confidentiality on work related and personal matters, including appropriate use of social media and information system
ABOUT PFIZER
You're the future. Your ambition, talents, ideas and unique way of looking at the world will help us drive innovation in every part of our business.
Our company purpose – "Breakthroughs that Change Patients' Lives" – guides our environmental sustainability priorities. We're passionate about protecting human health. That's reflected in our environmental sustainability goals: climate action & sustainable medicines.
Bringing Breakthroughs that Change Patients' Lives goes beyond breakthrough medicines. Climate change is impacting the health we protect and the patients we serve. It's the challenge of our age, we need to act, and our customers and patients want us to act.
We leverage scientific innovation to reduce our environmental impact through climate impact mitigation, conservation of resources and the reduction of waste.
We will continue to work in partnership, using science to combat climate change together #ScienceWillWin
We need people with a hugely diverse range of talents. "Love Science? Want to work on the business side? Get stuck into an apprenticeship to launch a career in anything from working in the drug development labs to paralegal service".
Pfizer's apprenticeship scheme, run in partnership with Cogent Skills, offers the best of both worlds. You'll work with world-leaders in your field, from researchers to business gurus. You'll study towards a nationally recognised academic or professional qualification. And all the time, you'll be earning a highly competitive salary.
Looking for an alternative to college or university, where you can earn while you learn, and build experience with a global leader? Find it at Pfizer.
CANDIDATE REQUIREMENTS
Skills required
Hard-working and ability to manage own time to meet deadlines

Good team player with ability to interact with others and manage a varied workload

Hypothesis driven approach to problem solving

Ability to learn and develop online tools to source, combine, transform and store data

Good attention to detail and aptitude to both handle and store data

Ability to summarise and succinctly measure project outputs

Good report writing and oral communication skills

Ability to apply learning from prior experience to new situations and problems

Ability to evaluate information from a broad range of sources

Communicates with clarity, purpose and efficiently

Competent with Microsoft Office Suite
Personal qualities
Enthusiastic attitude and approach to teamwork with positive influencing and listening skills
High energy level; hard working; makes things happen
Problem solver with sound judgement when making decisions
Self-driven and able to set personal goals which are realistic and challenging
Change agile, flexible and resilient
Interest and desire to learn about health economics
Has a curiosity to explore new questions, especially with an analytical mindset
TRAINING TO BE DELIVERED
Qualification: BSc (Hons) Data Scientist
Apprenticeship standard: Data Scientist
Training Provider: Nottingham University
Delivery Model: Blended learning – combines remote online learning and face to face block release workshops delivered in Nottingham
FUTURE PROSPECTS
Upon successful completion of the apprenticeship, you will be eligible to apply for other positions within the business.
THINGS TO BE CONSIDERED
The apprentice must be able to demonstrate the required attitudes, behaviours and interpersonal skills associated with the professional workplace. The apprentice must be willing to commit an amount of personal time to study. Please ensure you check out travel options to be able to commute to the workplace.
Read More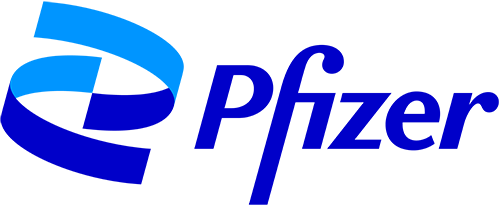 Pfizer is a leading biopharmaceutical company
Location:
Tadworth, Surrey
Closing Date:
2nd April 2023
Apply Now