Main Description
This is a financial role with the responsibility for creating and verifying financial information to support decision making within a pharmaceutical organisation. Working as part of a team and providing a quality service to internal customers. It is a data rich environment with a reliance on IT systems and MS Office especially Excel.
Qualifications requirement

5 GCSEs at grades C/5 or above (or equivalent) including mathematics and English.

A-Levels would be desirable but not essential

Salary
£15740
Holiday Entitlement

25.5 days per year

Benefits

Opt in Pension Employer 3% contribution/ Employee 5% contribution

Employee Assistance programme

On-site parking

Onsite canteen

Location
Sandwich, Kent
Working Hours
Monday to Thursday 9am – 5.25pm, Friday 9am – 4.05pm
Duration
24 months
Start Date
4th September 2023
Interview Date
June 2023
Closing date for applications
5th June 2023
To apply
To apply, fill in your information in the online form below. If you are having difficulty in complete this, please contact recruitment on

[email protected]

for assistance.
Next Steps
Once the position has closed, shortlisted candidates will be invited to a one way video interview, you will have 3 days to complete it.
This will be reviewed by the Hiring Manager along with your application form to decide who is brought through to the final interview.

If you have any issues in applying, please contact us on [email protected]
JOB DESCRIPTION
This apprenticeship is a financial role working towards the responsibility for creating and verifying financial information to support decision making across Research & Development operations within a pharmaceutical organisation. Working with members of financial departments across Pfizer's various businesses and operations for internal reporting purposes. Potential to work towards Accountancy qualifications provided by the relevant Professional Bodies.
This apprenticeship will support your training to become a professional within a financial environment where you will be required to have knowledge and understanding of the core elements of business accounting principles. Throughout this apprenticeship you will develop Business Awareness and demonstrate your understanding of the science industry and environment in which a pharmaceutical company operates, including customer and supplier needs in order to create, validate and / or report financial information. Ethics and integrity are fundamental to the role therefore, you will understand and apply the relevant Ethical Standards to your own behaviour and appropriately challenge the actions of others where they do not meet these standards. You will also learn to understand and apply professional standards and legal regulations to Pfizer's financial information and to comply with the fundamental principles of integrity, objectivity, professional competence and due care and confidentiality.
What is required?
Analysis; Create and interpret information, and show how that information can be used most effectively to add value
Communication; Effectively communicate relevant information across the organisation and to appropriate stakeholders in both written and verbal formats
Leadership; Proactively manage your own development and be committed to the job and your profession.
Planning and Prioritisation; Work to tight deadlines and respond to changing priorities. Effectively plan and prioritise your time and coordinate the input of others in order to meet both deadlines and changing priorities.
Produces Quality and Accurate Information; Apply accounting knowledge to consistently deliver high quality, accurate data and information in a timely fashion.
Team Working and Collaboration; Work effectively in a team and with others, maintaining effective, professional working relationships both internally and externally across organisations.
Uses Systems and Processes; Understand the systems and processes of the organisation sufficiently, as applicable to the role. Proficient in the IT systems applicable to the role.
ABOUT PFIZER
You're the future. Your ambition, talents, ideas and unique way of looking at the world will help us drive innovation in every part of our business.
Our company purpose – "Breakthroughs that Change Patients' Lives" – guides our environmental sustainability priorities. We're passionate about protecting human health. That's reflected in our environmental sustainability goals: climate action & sustainable medicines.
Bringing Breakthroughs that Change Patients' Lives goes beyond breakthrough medicines. Climate change is impacting the health we protect and the patients we serve. It's the challenge of our age, we need to act, and our customers and patients want us to act.
We leverage scientific innovation to reduce our environmental impact through climate impact mitigation, conservation of resources and the reduction of waste.
We will continue to work in partnership, using science to combat climate change together #ScienceWillWin
We need people with a hugely diverse range of talents. "Love Science? Want to work on the business side? Get stuck into an apprenticeship to launch a career in anything from working in the drug development labs to paralegal service".
Pfizer's apprenticeship scheme, run in partnership with Cogent Skills, offers the best of both worlds. You'll work with world-leaders in your field, from researchers to business gurus. You'll study towards a nationally recognised academic or professional qualification. And all the time, you'll be earning a highly competitive salary.
Looking for an alternative to college or university, where you can earn while you learn, and build experience with a global leader? Find it at Pfizer.
CANDIDATE REQUIREMENTS
Skills
Attention to detail
Time management
Excellent written and verbal communication skills
Positive attitude
Analytical skills
Computer literate
Personal Qualities
Adaptability
Ethics and Integrity
Proactivity
Professional scepticism
TRAINING TO BE DELIVERED
Apprenticeship standard: Professional Accounting / Taxation Technician Professional (level 4)
Training provider: BPP
Qualification: CIMA or ACCA Diploma
Delivery model: online learning
FUTURE PROSPECTS
Upon successful completion of the apprenticeship, you will be eligible to apply for other positions within the business.
THINGS TO BE CONSIDERED
The apprentice must be able to demonstrate the required attitudes, behaviours and interpersonal skills associated with the professional workplace. The apprentice must be willing to commit an amount of personal time to study. Please ensure you check out travel options to be able to commute to the workplace.
Read More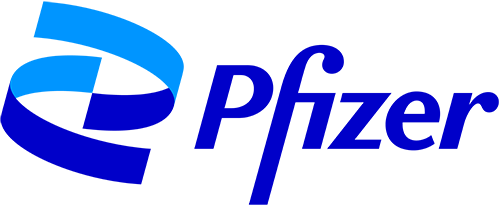 Pfizer is a leading biopharmaceutical company
Closing Date:
4th June 2023
Apply Now