Main Description
This is a fantastic opportunity to embark on a career in science and technology with a leading global company in the life sciences sector. Under the supervision of the QC Manager, as part of our dynamic team, the QC Analyst will perform physical and chemical sampling and testing of raw materials, packaging materials, in process and finished product in the QC lab.
Qualifications requirement

Minimum 5 GCSEs (or equivalent) at Grade 4 or above, including English, Maths and Science

Salary

£15,000 per annum

Holiday Entitlement

25 days (plus statutory bank holidays)

Benefits

Cogent Skills offers a wide range of benefits to our employees, including:

Free on-site parking

Holiday entitlement (+ Bank Holidays)

Opt in pension scheme – Workplace Pension Scheme

Student discount card (NUS)

Employee Assistance Programme

Dedicated mentor for the duration of your Apprenticeship

Discount at Nuffield Health Fitness and Wellbeing Centres

Location

Fawdon, NE3 3NB

Working Hours

Monday to Friday, 8.00am – 4.30pm with 1 hour unpaid daily lunch break

Duration

24 months

Start Date

ASAP

Interview Dates

January 2023

Closing date for applications

3rd January 2023

To apply

Please fill out the online application form below. If you are having difficulty, please email [email protected]

Next Steps

Once the position has closed, shortlisted candidates will be invited to a one way video interview, you will have 3 days to complete it.
This will be reviewed by the Hiring Manager along with your application form to decide who is brought through to the final interview.

If you have any issues in applying, please contact us on [email protected]
JOB DESCRIPTION
Cogent Skills is working with Accord Healthcare Ltd to recruit an 3 Apprentice Laboratory Technicians (Quality Control Analyst) for its busy manufacturing site in Fawdon, Tyne & Wear. The successful candidates will be employed by Cogent Skills Services but will undertake all on-job learning with Accord Healthcare.
Under the supervision of the QC Manager, the Apprentice will perform physical and chemical sampling and testing of raw materials, packaging materials, in process and finished product in the QC lab.
Over the course of the programme, the Apprentice QC Analyst will learn:
to work safely in a laboratory

to follow quality procedures

the regulatory requirements of the industry and laboratory

how to perform quality sampling and testing checks using a range of laboratory techniques

daily calibration and verification checks for QC instruments

how to produce, analyse and interpret data, including the application of statistical techniques

documentation and record keeping practices

how to communicate scientific information appropriately

how to use appropriate scientific methods to identify the causes of problems and produce solutions
This is a fantastic opportunity to embark on a career in science with a leading company within the life sciences sector.
ABOUT ACCORD HEALTHCARE
Accord Healthcare is a fast-growing global pharmaceutical company that develops, manufactures and distributes generic, biosimilar and added-value medicines in over 85 countries worldwide, helping to improve access for patients to essential pharmaceutical care at the point of need.
Accord's portfolio spans across critical therapeutic fields such as oncology, cardiology, neurology, psychiatry, diabetes, pain management and gastroenterology
By challenging the status quo and directly addressing unmet clinical and societal needs, Accord continuously strives to make things better by delivering high quality medicines to patients, quickly, economically, reliably and with great innovation.
As one of the fastest growing generic pharmaceutical companies in the UK & Ireland, we have an extensive supply chain through its two UK based manufacturing sites and the largest manufacturer-owned warehousing & distribution centre in the UK.
Our employees foster our enduring reputation for quality and integrity, supporting our primary goal of helping to ensure patients receive the medicines they need, when they need them, with patient well-being at the centre of everything we do.
We believe in creating a culture that 'achieves'. To support this, we are looking to build an inclusive company that attracts and retains key talent by investing in training and development, tailored to an individual's needs. We are looking for the best and brightest technical minds in pharmaceutical development, manufacture and distribution, as well as sharp, forward-thinking business professionals, to work for Accord Healthcare.
We offer opportunities for people who are looking for professional growth, to learn and develop their careers.
CANDIDATE REQUIREMENTS
Qualifications Required:
Minimum of 5 GCSEs (or equivalent qualifications) at grade 4 or above (or with anticipated grades of 4 or above) including Maths, English and Science.
Skills Required:
Good written and oral communication skills

Excellent organisational and administration skills – uses time efficiently and effectively, ability to work accurately to required deadlines

Good working knowledge of IT systems and be able to apply in a lab environment

Have the capability to produce reliable, accurate data for all work carried out in the lab

Be able to analyse and evaluate results / data obtained from work carried out

Adopts a logical approach to problem solving
Personal Qualities:
Ability to work as part of a team

Customer focused – dedicated to meeting the expectations and requirements of internal and external customers

Energetic individual who has a high level of personal pride in their work

Strong desire to learn, with a positive attitude and resilient to change

Aptitude and passion for science
TRAINING TO BE DELIVERED
Level 3 Laboratory Technician Apprenticeship Standard to be delivered by Cogent SSC. The qualification to be delivered will be Pearson BTEC Level 3 National Certificate in Applied Science.
Delivery method will be Blended learning, through online and on-site learning, plus two short residential courses – 3 days at York Stem Cell Centre to undertake practical work within the labs; 2 day residential to Cogent Head office in Warrington for invigilated examinations in either January or June (cohort dependant)
FUTURE PROSPECTS
This role is part of our talent planning for the future and, for the right person, we are looking to continue to develop the Apprentice upon successful completion of the Apprenticeship.
Our business is growing, is fast paced and evolving so there may be the opportunity to gain permanent employment in the team as a QC Analyst, subject to performance, successful completion of the Apprenticeship, and a role being available.
THINGS TO BE CONSIDERED
Cogent Skills is managing the recruitment process in partnership with Accord Healthcare Ltd. To ensure fairness and equality of opportunity all applications must be made by completing the application on the Cogent Skills Apprenticeship portal.
The successful candidate will be employed by Cogent Skills Services but will undertake all on-job learning with Accord Healthcare at its manufacturing site in Fawdon, Tyne & Wear. There will be no requirement for remote or shift working.
Please ensure that you currently live within, or can relocate to, a commutable distance of the site/training provider.
Due to the part-time nature of the study, you must be able to demonstrate a responsible and mature attitude to your study and work-based activities. Study time will form part of your working week.
Read More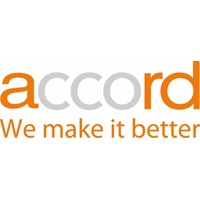 Salary:
£15,000 per annum
Closing Date:
23rd April 2023
Apply Now