Main Description
If science is your passion, Pfizer is looking to recruit a Laboratory Scientist apprentice to work within its ARD (Analytical Research & Development) team. You will help carry out both routine and one-off scientific experiments.
Qualifications requirement

5 GCSE's at Grades C/4 or above (or equivalent) including Mathematics and English

Will have, or are predicted, A Levels equalling 104 UCAS points, including Chemistry at Grade C or above plus and additional Science or Mathematics.

Equivalent Level 3 qualifications (e.g. BTEC) will also be considered (with a minimum requirement of 104 UCAS points

Salary
£17,060 per annum
Holiday Entitlement

25.5 days per year plus Bank Holidays

Benefits

Opt in Pension Employer 3% contribution/ Employee 5% contribution

Employee Assistance programme

On-site parking

Onsite canteen

Location
Sandwich
Working Hours
Monday to Thursday 9am – 5.25pm, Friday 9am – 4.05pm
Duration
60 months
Start Date
4th September 2023
Interview Date
March / April 2023
Closing date for applications
5th March 2023
To apply
To apply, fill in your information in the online form below. If you are having difficulty in complete this, please contact recruitment on

[email protected]

for assistance.
Next Steps
Once the position has closed, shortlisted candidates will be invited to a one way video interview, you will have 3 days to complete it.
This will be reviewed by the Hiring Manager along with your application form to decide who is brought through to the final interview.

If you have any issues in applying, please contact us on [email protected]
JOB DESCRIPTION
The Laboratory Scientist Apprentice will carry out both routine and one-off scientific experiments and perform a variety of technical support functions across the organisation.
In any context working safely and ethically is paramount and many companies operate under highly regulated conditions because of the need to control the quality and safety of products, for example medicines. Laboratory Scientists will be expected to work both individually and as part of a laboratory team. They will be able to work with minimal supervision, taking responsibility for the quality and accuracy of the work that is undertaken. They will be proactive in finding solutions to problems and identifying areas for improving the business.
During the Apprenticeship, the Apprentice will be able to apply and develop the following:
Use the laboratory skills and scientific theory learned during their years of education so far and build on them with practical and theoretical training from experienced scientists in the department (e.g. pipetting, pH measurement, preparation of solutions).
Develop theoretical and practical knowledge of advanced analytical techniques (e.g. HPLC) required to work autonomously, with integrity and progress in the job role.
Develop the skills to interpret laboratory data, draw conclusions and contribute to the development of scientific technical projects.
Use creative thinking and problem solving to challenge assumptions, innovate, make new proposals and build on existing ideas.
Prepare for and perform laboratory tasks using the appropriate scientific techniques, procedures and methods of relevance to the activities of the laboratory.
Engage with and be a positive advocate of new technologies and the application of computational tools and digital design approaches.
Develop the skills to manage time and plan and prioritise tasks, review and evaluate progress against objectives and investigate alternative scenarios.
Work safely within a laboratory environment, maintaining excellent housekeeping whilst following appropriate safety, environment and risk management systems.
Promote and ensure the application of quality standards relevant to the workplace.
Learn about the relevance of regulations imposed on the pharmaceutical industry by internal and external regulatory authorities such as the MHRA, FDA and ICH guidelines.

Gain understanding of how scientists comply with these regulations whilst performing everyday roles, for example, in experimental write-ups, method design, traceability and confidentiality.
Gain understanding of the business environment in which the company operates including personal role within the organisation, ethical practice and codes of conduct
Develop communication skills to perform scientific presentations and effectively speak to a scientific and non-scientific audiences.
Demonstrate reliability, integrity and respect for confidentiality on work related and personal matters, including appropriate use of social media and information systems.
Understand the impact of our work on others, especially where related to diversity and equality.
ABOUT PFIZER
You're the future. Your ambition, talents, ideas and unique way of looking at the world will help us drive innovation in every part of our business.
Our company purpose – "Breakthroughs that Change Patients' Lives" – guides our environmental sustainability priorities. We're passionate about protecting human health. That's reflected in our environmental sustainability goals: climate action & sustainable medicines.
Bringing Breakthroughs that Change Patients' Lives goes beyond breakthrough medicines. Climate change is impacting the health we protect and the patients we serve. It's the challenge of our age, we need to act, and our customers and patients want us to act.
We leverage scientific innovation to reduce our environmental impact through climate impact mitigation, conservation of resources and the reduction of waste.
We will continue to work in partnership, using science to combat climate change together #ScienceWillWin
We need people with a hugely diverse range of talents. "Love Science? Want to work on the business side? Get stuck into an apprenticeship to launch a career in anything from working in the drug development labs to paralegal service".
Pfizer's apprenticeship scheme, run in partnership with Cogent Skills, offers the best of both worlds. You'll work with world-leaders in your field, from researchers to business gurus. You'll study towards a nationally recognised academic or professional qualification. And all the time, you'll be earning a highly competitive salary.
Looking for an alternative to college or university, where you can earn while you learn, and build experience with a global leader? Find it at Pfizer.
CANDIDATE REQUIREMENTS
Skills
Have an interest in science, especially chemistry and mathematics.
Passion for solving problems and ability to apply scientific knowledge to them.
Rational, innovative and creative approach to problem solving
Passion to continue learning and improving themselves
Ability to work collaboratively and effectively within teams as well as independently
Good report writing and oral communication skills
Ability to apply learning from prior experience to new situations and problems
Ability to evaluate information from a broad range of sources
Communicates with clarity, purpose and efficiently
Personal Qualities
Enthusiastic attitude and approach to teamwork with positive influencing and listening skills
High energy level; hard working; makes things happen
Demonstrates sound judgement when making decisions
Self-driven and able to set personal goals which are realistic and challenging
Agile, flexible and resilient
Have an interest and a desire to work and develop as an analytical scientist
Desire to work in a laboratory environment
TRAINING TO BE DELIVERED
Apprenticeship standard: Laboratory Scientist
Training provider: University of Kent
Qualification: BSc Chemistry
Delivery model: online learning
FUTURE PROSPECTS
Upon successful completion of the apprenticeship, you will be eligible to apply for other positions within the business.
THINGS TO BE CONSIDERED
The apprentice must be able to demonstrate the required attitudes, behaviours and interpersonal skills associated with the professional workplace. The apprentice must be willing to commit an amount of personal time to study. Please ensure you check out travel options to be able to commute to the workplace.
Read More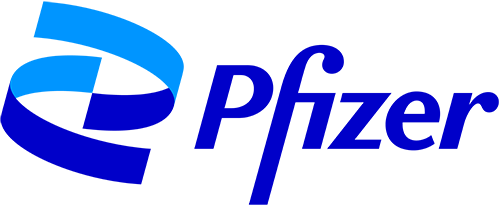 Closing Date:
5th March 2023
Apply Now