Main Description
In this 3 year apprenticeship with Biometrics and Quantitative Sciences at UCB you will gain work experience in a salaried role, whilst achieving a fully-funded MSc in Medical Statistics. This offers the best of both the worlds of work and study, and a direct route to an interesting and rewarding career in medical statistics and drug development.
Qualification requirements

A 2:2 or higher in undergraduate degree in Mathematics, Statistics, or a degree with substantial statistical content.

Salary

£27,000

Holiday Entitlement

28 days plus 8 bank holidays

Benefits

Cogent pension 3% and 5% contribution from apprentice




On-site parking




Hybrid working – minimum 3 days onsite and 2 days from home




Onsite canteen




Discounted gym membership




Employee Assistance Programme

Location

208 Bath Rd, Slough SL1 3WE until January 2025 where UCB will move to new site Sunninghill Road, Windlesham, Surrey, GU20 6PP

Working Hours

37.5 hours Monday to Friday, 09:00-17:30 (including one hour unpaid lunch)

Duration

2 years 9 months

Start date

September 2024

Interview date

We anticipate holding interviews in Slough in late January. Travel will be reimbursed.

Closing date for applications

17th January 2024

To apply

To apply, fill in your information in the online form below. If you are having difficulty in completing this, please contact recruitment on [email protected] for assistance.

Next Steps

Once the position has closed, shortlisted candidates will be invited to a one way video interview, you will have 3 days to complete it.




This will be reviewed by the Hiring Manager along with your application form to decide who is brought through to the final interview.


If you have any issues in applying, please contact us on [email protected]
JOB DESCRIPTION
UCB invites two candidates interested in a career in drug development to undertake a medical statistician apprenticeship.
In this three year apprenticeship you will gain both work experience in a salaried role, while at the same time achieving a fully-funded level 7 (MSc) degree in Medical Statistics from a UK university enrolled in the apprenticeship scheme. This offers the opportunity to have the best of both the worlds of work and study, and a direct route to an interesting and rewarding career in medical statistics.
You will be working in UCB's Biometrics and Quantitative Sciences team, which supports all aspects of drug development for UCB portfolio of innovative new medicines. You will work in either the Early Development Statistics or Launch Statistics team 80% of the time and study for an MSc in Medical Statistics over the remaining 20%. The role will be UK based, with hybrid working available – initially from the UCB UK site in Slough, then Windlesham, Surrey when UCB's new state-of-the-art drug development site opens in 2025. You will have the opportunity to learn in a supportive team, guided by experienced managers, mentors and buddies, and build close connections with our other students and apprentices.
At UCB, we are committed to improving the lives of people living with severe neurological and immunological conditions. You will be a part of a global, diverse employee community that brings together the brightest minds and biggest hearts. We are guided by our purpose to create value for people living with severe diseases, now and into the future. To achieve our ambition, we are not just welcoming talented individuals, but people who care about making a meaningful difference in the lives of patients.
Key responsibilities of role will include:
Reviewing and writing statistical sections of protocols, analysis plans and reports
Programming in statistical packages such as R and SAS
Creating summaries and graphical presentations of data
Ensuring modelling assumptions based on statistical theory are met and analyses applied are appropriate
Providing statistical leadership and oversight of studies as part of a cross-functional team
Interpreting analyses and contributing to publications such as manuscripts, posters, and slides, to ensure results are appropriately disseminated.
Skills and capabilities:
You should have good communication, presentation and organisation skills
You should work well in a team and independently
You should have the ability to consider the bigger picture as well as have an eye for detail
Some programming experience with R, Python or SAS is desirable.
ABOUT UCB
UCB is a global biopharmaceutical company, with a focus on neurology and immunology.
UCB's ambition is to transform the lives of people living with severe diseases. We focus on neurology and immunology disorders – putting patients at the centre of our world. We are Inspired by Patients. Driven by Science and are now more than 8,700 people in all four corners of the globe.
Our medicines treat millions of people around the world, and we are engaging with patients, their families and healthcare professionals to address their unmet needs. We want to enhance our understanding of disease and the real-life experiences of patients so that our teams can deliver the right drug and the right care to the right patient.
UCB is continuously working to advance science and embrace new knowledge. We are leveraging scientific advances and skills in areas such as genetics, biomarkers and human biology. Patients inspire us to bring them value through cutting-edge science, innovative treatments, and practical solutions – so that they and their carers can get on with their lives.
CANDIDATE REQUIREMENTS
Skills
Good written and oral communication skills
Problem solving skills
Good numerical and IT skills
Some experience in statistics and programming with R, Python or SAS desirable
Personal Qualities
Attention to detail as well as big picture
Team worker and considerate to members of team and wider organisation
Organised, motivated, and eager to learn
Demonstrates reliability and integrity
TRAINING TO BE DELIVERED
Apprenticeship standard: L7 Medical statistician apprenticeship
Training Provider: TBC – either Leicester University or Strathclyde
Delivery method: To be confirmed – this might be block release or distance learning through VLE
FUTURE PROSPECTS
Upon successful completion of the apprenticeship you will be eligible to apply for other positions within the business. The training will expose the apprentice to a wide range of skills and competencies which would make them well placed for further study or suitable for many job opportunities in the life sciences sector.
THINGS TO BE CONSIDERED
Please ensure that you currently live within or can relocate to a commutable distance of the site
The individual will be working within a professional environment and must therefore adhere to site dress code procedures.
All applications to be made through Apprenticeship vacancies. Do not contact the employer.
Read More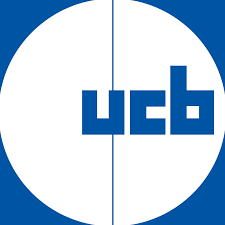 Closing Date:
17th January 2024
Apply Now