Main Description
This is a great opportunity to start a career with one of the worlds innovative pharmaceutical companies. Joining an apprenticeship with Pfizer, will give you the opportunity to gain amazing experience, learn new skills and earn real money from day one. As a Science Manufacturing Technician, you will help with the manufacture of clinical products for use in clinical trials.
Qualifications requirement

Minimum of 5 GCSEs at Grade 4 or equivalent including Maths and English and at least 1 science-based subject such as Chemistry or Physics.

Salary

£12,270 per annum

Holiday Entitlement

25.5 days (plus statutory bank holidays)

Benefits

Employee Assistance programme

On-site parking

Onsite canteen

Student discount card

Pension scheme

Location

Sandwich, Kent

Working Hours

Monday to Thursday, 7.30am – 4pm with 15 minute break and 30 minute lunch. Fridays, 7.30am – 2.15pm with 15 minute break and 30 minute lunch.

Duration

30 months

Start Date

January 2023

Interview Dates

16th January 2023

Closing date for applications

4th January 2023

To apply

Please click the apply button to the right

Download and complete the application form

Save a copy to your computer / device

Upload completed application in Word (not pdf)

Next Steps

Once the position has closed, shortlisted candidates will be invited to a one way video interview, you will have 3 days to complete it.
This will be reviewed by the Hiring Manager along with your application form to decide who is brought through to the final interview.

If you have any issues in applying, please contact us on [email protected]
TO APPLY
Download and complete the application form then click the "apply now" button to submit this.
JOB DESCRIPTION
Role Definition:
Undertake process development and manufacture of drug product within the Solid Dose Manufacturing area (SDM). Undertake Good Manufacturing Practice (GMP), demonstrating basic technical problem-solving skills with successful delivery of clinical products.
Role Expectations:
Manufacturing, GMP and Safety Compliance
Responsible for preparing equipment for manufacturing operations for use in the GMP manufacturing facility, under direct supervision. Executes process operations, following instructions and accurately records manufacturing observations within batch records.

Exhibits a basic understanding of core manufacturing tasks and demonstrates fundamental GMP operational knowledge with the ability to support simple technical problems.

Accurately completes compliance records and adheres to area GMP & EH&S compliance requirements. This includes the following of Standard Operating Procedures and other related document whilst demonstrating a good attention to detail.

Shows the flexibility & ability to learn and retain new skills and simple process operations as an individual contributor.

Contributes towards the safety culture by identifying and raising incidents and being involved in investigations as part of a team.

Responsible for clear escalation of technical issues and problems to direct supervision.
Teamwork
Has the ability to learn from their own and other experiences and share with the rest of the SDM team.

To be mentored/coached by experienced members of the team to develop the required skills and knowledge.

Colleague works closely with the SDM team, Global Operations (GO) Quality Assurance (QA) Drug Product Design (DPD) to deliver Clinical and Development batches and projects to agreed timelines.

Demonstrates a flexible attitude to working patterns, executing the role with enthusiasm and diligence. Supports facility operations during normal or extended working hours.
Behaviours
Identifies operational improvement areas and contributes within a team to implement these improvements.

Plans, prioritises their own work, under direct supervision in the execution of manufacturing or compliance duties.

Demonstrates a change agile approach towards changing work requirements. Willing to develop and learn the skills required in ambiguous situations with guidance from their peers.
ABOUT PFIZER
You're the future. Your ambition, talents, ideas and unique way of looking at the world will help us drive innovation in every part of our business.
We need people with a hugely diverse range of talents. "Love Science? Want to work on the business side? Get stuck into an apprenticeship to launch a career in anything from working in the drug development labs to paralegal service".
Pfizer's apprenticeship scheme, run in partnership with Cogent Skills, offers the best of both worlds. You'll work with world-leaders in your field, from researchers to business gurus. You'll study towards a nationally recognised academic or professional qualification. And all the time, you'll be earning a highly competitive salary.
Looking for an alternative to college or university, where you can earn while you learn, and build experience with a global leader? Find it at Pfizer. We offer opportunities for people who are looking for professional growth, to learn and develop their careers.
CANDIDATE REQUIREMENTS
Qualifications Required:
You will be required to have at least 5 GCSEs at Grade 4 or equivalent including Maths and English and at least 1 science-based subject such as Chemistry or Physics.
Skills Required:
Good communication and interpersonal skills

Good team working skills

Aptitude for learning

High organisation skills and the confidence to work independently

Logical thinking to be able to apply processes

Comfortable with using computers, experience of word and excel

Concerns for standards

High Numeracy and Literacy skills
Personal Qualities:
Attention to detail

Able to work effectively as part of a team

Demonstrate that you are logical, analytical

Use your own initiative and work independently when required

Work to tight deadlines

Ability to change priorities at short notice

Ability to work under pressure
TRAINING TO BE DELIVERED
Level 3 Science Manufacturing Technician Apprenticeship Standard to be delivered by Cogent Skills Training via online learning. Qualification received will be a BTEC L3 National Certificate in Applied Science.
FUTURE PROSPECTS
Upon successful completion of the apprenticeship, you will be eligible to apply for other positions within the business.
THINGS TO BE CONSIDERED
The apprentice must be able to demonstrate the required attitudes, behaviours and interpersonal skills associated with the professional workplace. The apprentice must be willing to commit an amount of personal time to study. Please ensure you check out travel options to be able to commute to the workplace. See the following website: http//www.transportdirect.info
Read More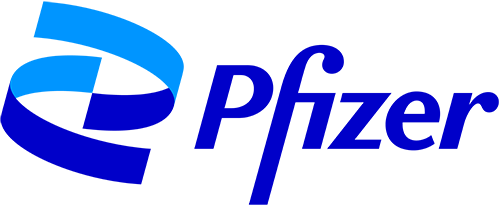 Salary:
£12,270 per annum
Closing Date:
3rd January 2023
Apply Now