and the winner is…..
to be announced 17 June 2021 – come back for more info!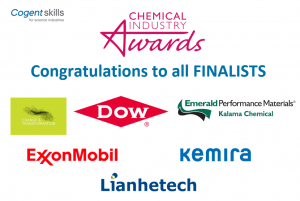 Special Offer – Worth £1,200
To celebrate the announcement of our Competence and Compliance Consultancy expansion and sponsorship of the 2021 CIA SKILLS AWARD, here's a special offer for you
** USE THE CODE CIA21**
Sign up for an in-house Process Safety Management course or a consultancy management project by 30 September 2021 and choose your FREE value add offer, from one of the options below:
Contract to be signed by 30 Sept 2021, with an agreed project commencement by 31 October 2021. ** USE THE CODE CIA21**
A Corporate Governance survey for your Process Safety Management. To establish a benchmark for the awareness and understanding of process safety within your business. (OECD= Organisation for Economic Co-operation and Development)
To benchmark the effectiveness of your current systems. Utilising our unique published Competence Management or Process Safety Management guidelines, an expert consultant will work with your senior management team to assess your current capabilities, practice, policies and procedures to identify any gaps or areas for improvement.
You can choose your REVIEW from one of the following Competence and Compliance Consultancy services subjects:
WATCH the consultancy announcement FILM
Learn more about our:
Process Safety Management Courses
Competence and Compliance Consultancy
Contact us
Call us on: 01325 740900 / 07710 308628
Email: [email protected]