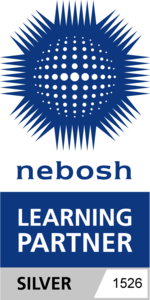 Cogent Skills Training, the global specialist competence and compliance skills organisation for Science and Technology sectors, is delighted to announce a new achievement of excellence – a NEBOSH upgrade to Silver Learning Partner accreditation status.
This upgrade is given to learning partners who exceed NEBOSH's learning excellence principles requirements, and this means that delegates have the reassurance that they will receive a higher level of achievement.
Our team is absolutely delighted to receive this NEBOSH recognition.

I'm personally very proud that to date, all of our declared learners have achieved a 100% pass rate on their FIRST attempt! This is heavily due to our expert trainers, who've done the job for many years within industry – so they pass on to the delegates exactly what they need to learn, to help them do their job better!

Alex Slater. Head of Operations. Cogent Skills Training
Current NEBOSH HSE certificates and awards available from Cogent Skills include – Process Safety Management, Health and Safety Leadership Excellence, Introduction to Incident Investigation and Managing Risk Assessments at Work.
Since 2019, this high level of learning excellence has been evidenced by Cogent Skills delivering:
A 100% cost transparent policy
An exemplary 100%, 1st time pass rate performance history for declared learners
Clear promotional literature
Engaging subject matter industry experts, with real industry experience and competence
Excellent learner support, up-to-date materials, attendance records and feedback platforms
Exclusive, value-added Process Safety Management training content, benchmarked to current COMAH / SEVESO III regulatory compliance requirements
Flexible and innovative delivery modes (public or private) – an interactive class above e-learning, all with easy to access information.
#FUTUREREADY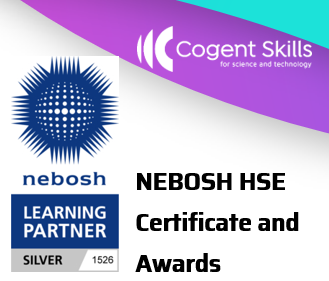 Contact Us
To schedule a NEBOSH HSE Certificate or Awards course for yourself or your business colleagues, contact us:
01325 740900 or [email protected]
Let's meet up!
Want to discuss your competence and compliance requirements and which of our solutions will be best for your needs? Click the link below and complete the form to arrange your FREE 30-minute discovery and diagnostics session.